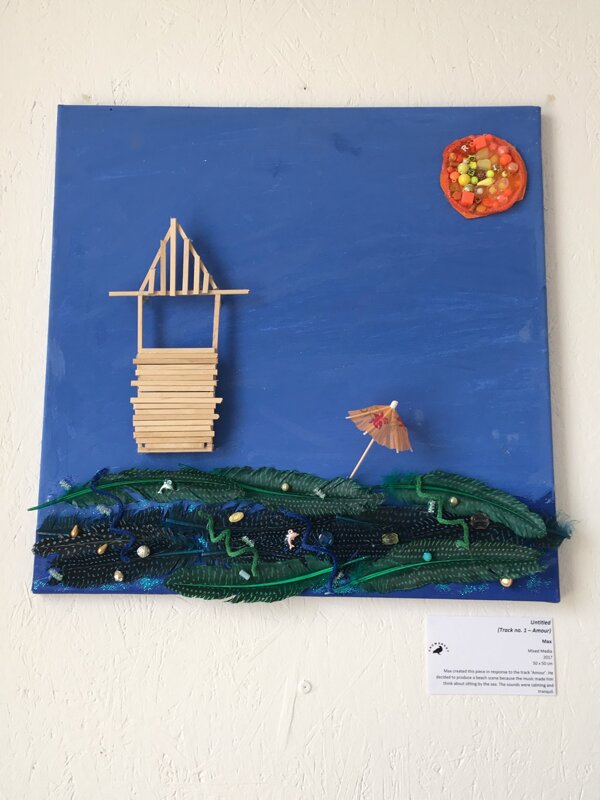 Two students from Dover, were invited to generate artwork, in response to a sound track provided by My Gallery and exhibit artwork in a local exhibition.
Both Max and Aydan-Joe were enthusiastic and eager to engage with the project. They both carefully planned their outcomes before commencing production, which involved listening numerous times to the music tracks. Each had a unique interpretation of the music and their outcomes reflect their individuality and creativity.
During a visit to the gallery by the school, students who did not enter work initially, were given the option of contributing through the production of artwork on-site, which was then installed for visitors to the gallery to view, for the remainder of the show."