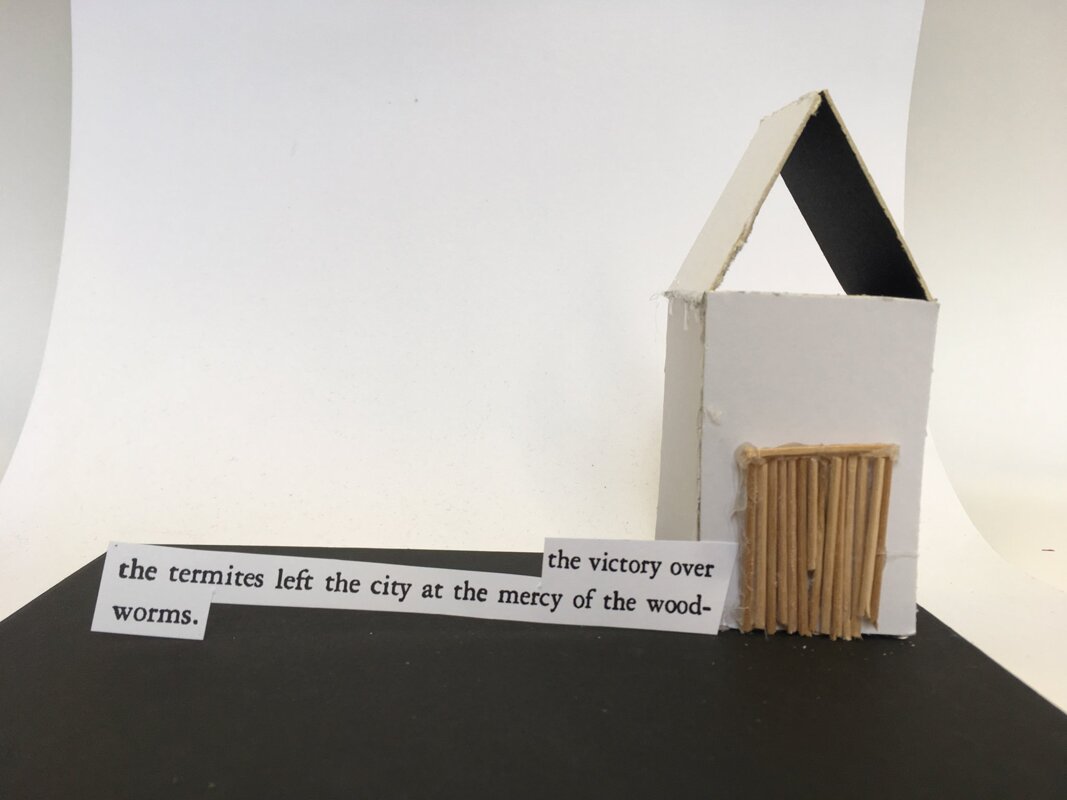 Students from the University for the Creative Arts visited Dover ARC and delivered a practical workshop.
Students were asked to take 2-dimensional literature, from the book 'Invisible Cities' by author Italo Calvino, and use it as the basis for a 3-dimensional landscape. Although they were allowed to reference real life, they were encouraged to use their imagination to generate initial drawings in response to the text.
The workshop focussed on all of the themes covered during term 1 including pattern, texture, collage and mixed media, encouraging students to create work using their new skills."