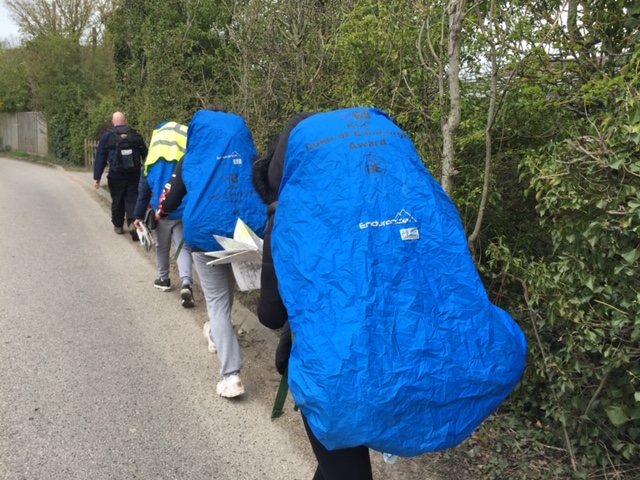 Four pupils from Dover Skills completed their Duke of Edinburgh Bronze Award on Wednesday 1st May.
They have all been committed and worked very hard to achieve this qualification. Throughout this academic year they have had to volunteer, learn a new skill and take part in a physical activity. The final part was the expedition which involved them being out for several hours in the countryside with their backpacks, maps and compasses. They then had to camp over night and do another trek the following morning.
Quote from one of the pupils: "It was the hardest two days of my life. I walked for 12KM, and camped in freezing conditions. But as a team, we helped each other and manged to finish. When I look back now, I'm glad I did it".
FMc : Year 11 Dover Skills.
All four pupils demonstrated a fantastic attitude throughout their expedition and everyone at Dover Skills Centre is extremely proud of them.