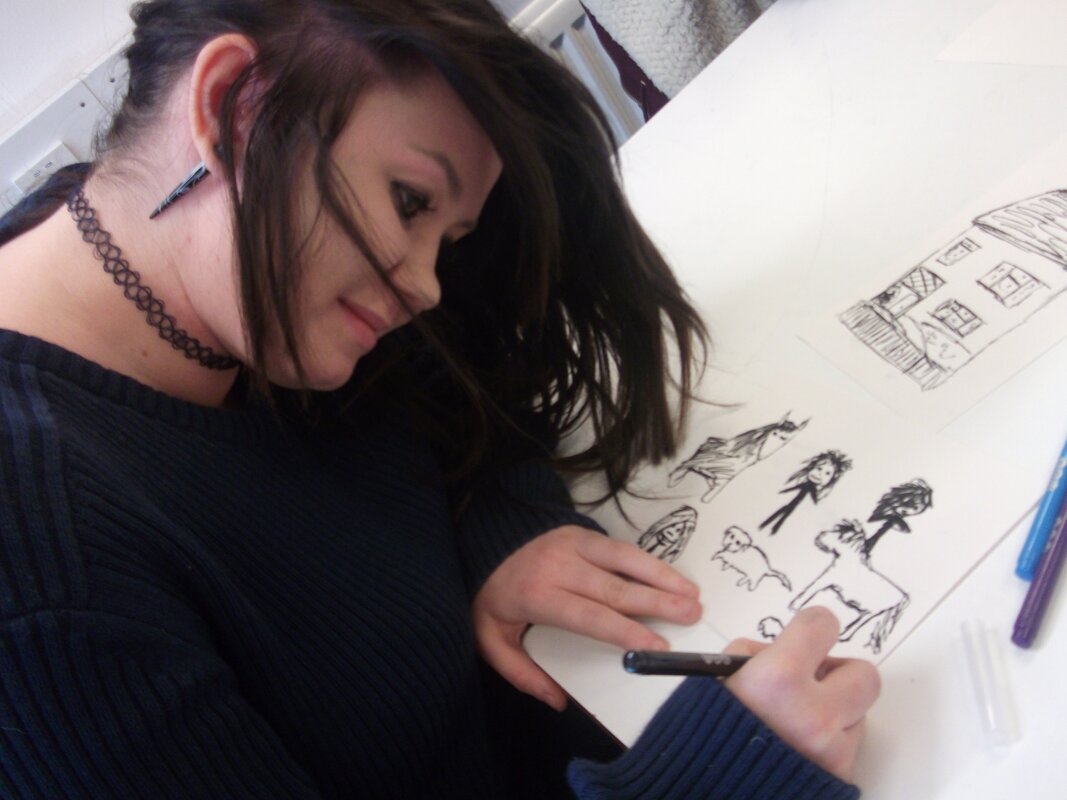 The University for the Creative Arts, in partnership with the Sorrell Foundation are delivering a National Art & Design Saturday Club. This 18-week programme will focus on a range of creative disciplines including drawing, composition, sketching, photography, animation and screen-printing. As well as the core classes, students will experience a master class delivered by industry experts, a trip to London galleries and the opportunity to have their work exhibited at Somerset House.
Sabine Mossie, a student from Dover ARC has been invited to engage in this art programme due to her originality and creative approach to Art & Design. Sabine has aspirations to work within the art field and has demonstrated a high level of commitment to the subject, which is reflected in her artwork and her dedication to attend a non-compulsory Saturday Club.
We our immensely proud to have one of our own achieve something this great. Well done Sabine and good luck!"