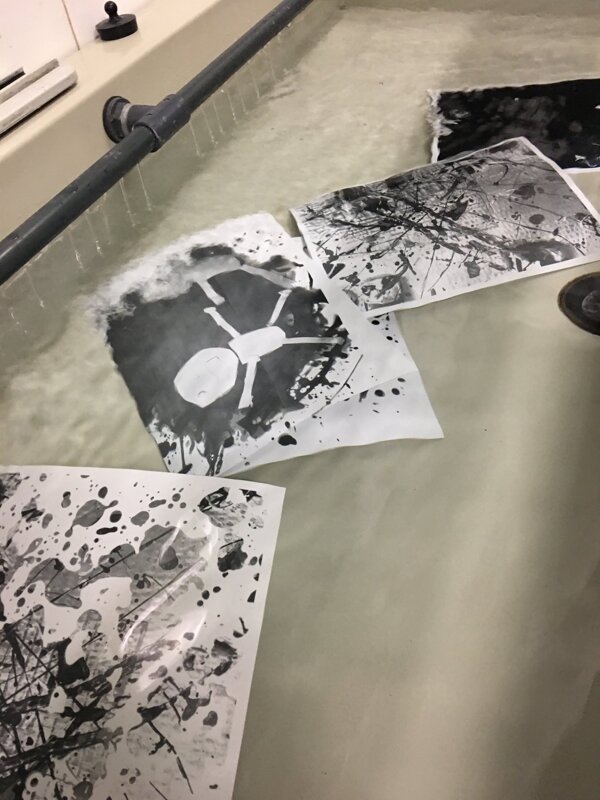 Students from Dover, were invited to engage in a free Photography workshop at the University for the Creative Arts (UCA) in Canterbury. During their visit, they were given a rare opportunity to experiment with 'Analogue Photography' a traditional photographic process used to develop photographs from film.
In support of this workshop, students forwarded UCA some of their personal photography, taken during their regular GCSE Art and Design lessons. The images they sent were transformed into negatives, simply by printing the imagery onto acetate sheets, using an ordinary Laser Printer. The negatives were then inserted into an Enlarger, a mechanical device, which exposes light to allow the image to transfer from a negative onto Photographic Paper.
The students were taught how to transfer the image onto paper and were then led through a process of developing the image, using the chemicals known as Developer, Stop and Fix.
It was an enjoyable experience. The students were privileged to experiment with such a rare art form.