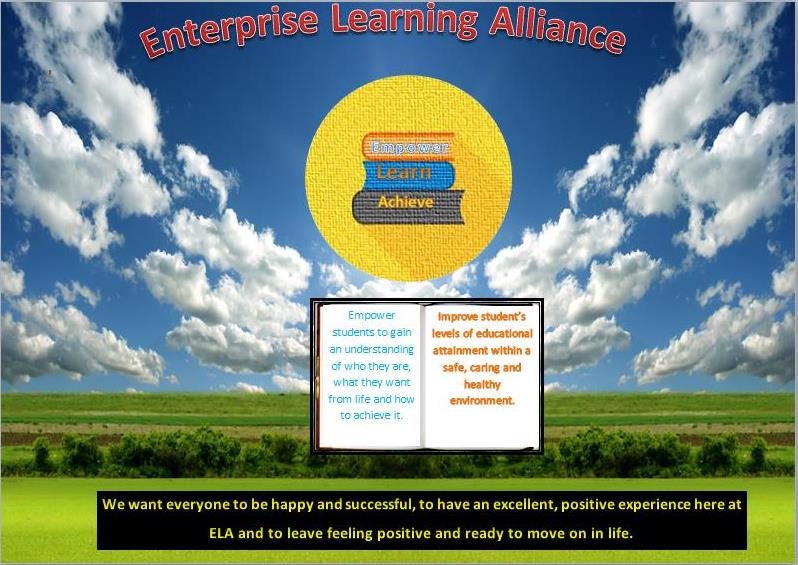 Thank you to all the young people for their wonderful posters for the ELA Ethos competition.
The standard of art work was amazing which made the job of choosing a winner very difficult.
At the Ethos forum, after much deliberation, we decided the following overall winner:-
James Cowell SW3
​Congratulations James, you have won the £50 Voucher.
The Centre Winners are:-
Westwood: Keith Laskey
SW3: James Dowse
SW4: Max Harvey
DSS: Tommy-lee Meadows
P15: Harry Tilley
Northwood: Keely Skinner
Congratulations you will each receive a £25 Voucher.
Well done too all those that entered.