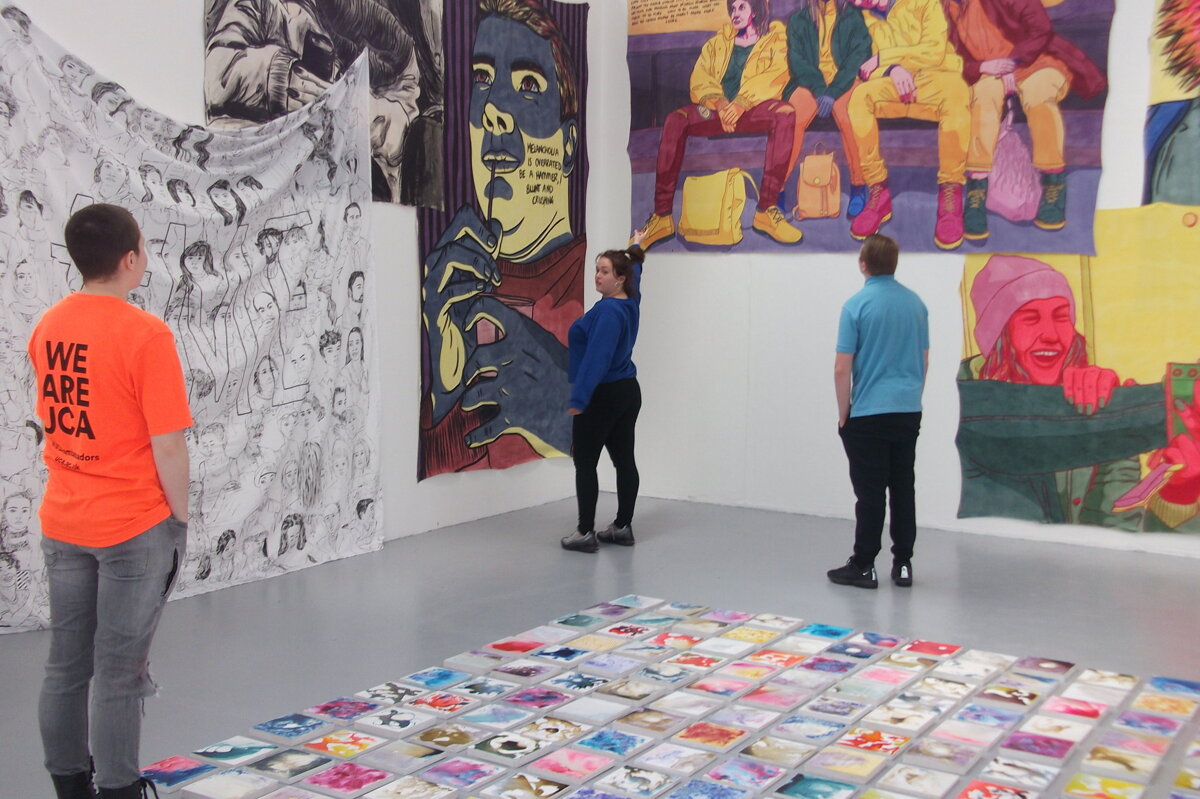 Students from the ELA, were invited to engage in a free Screen Printing workshop at the University for the Creative Arts (UCA) in Canterbury. During their visit, they were given a rare opportunity to experiment with a traditional printing technique, used to transfer original designs onto fabric.
First the students created a design they wished to print onto a tote bag. They then created this design on a mesh screen, using masking tape. Once complete, the screen was placed on top of the fabric surface, then a line of paint was placed above the design. Using a 'Squeegee' they moved the paint down the surface of the mesh, resulting in paint transferring between the masked sections. Once complete, the screen was lifted to reveal a print.
Whilst at UCA, students also had a unique opportunity to tour the BA Degree show, which is not open to the public yet.
It was an enjoyable experience. The students were privileged to experiment with this art form and visit the University's gallery spaces."