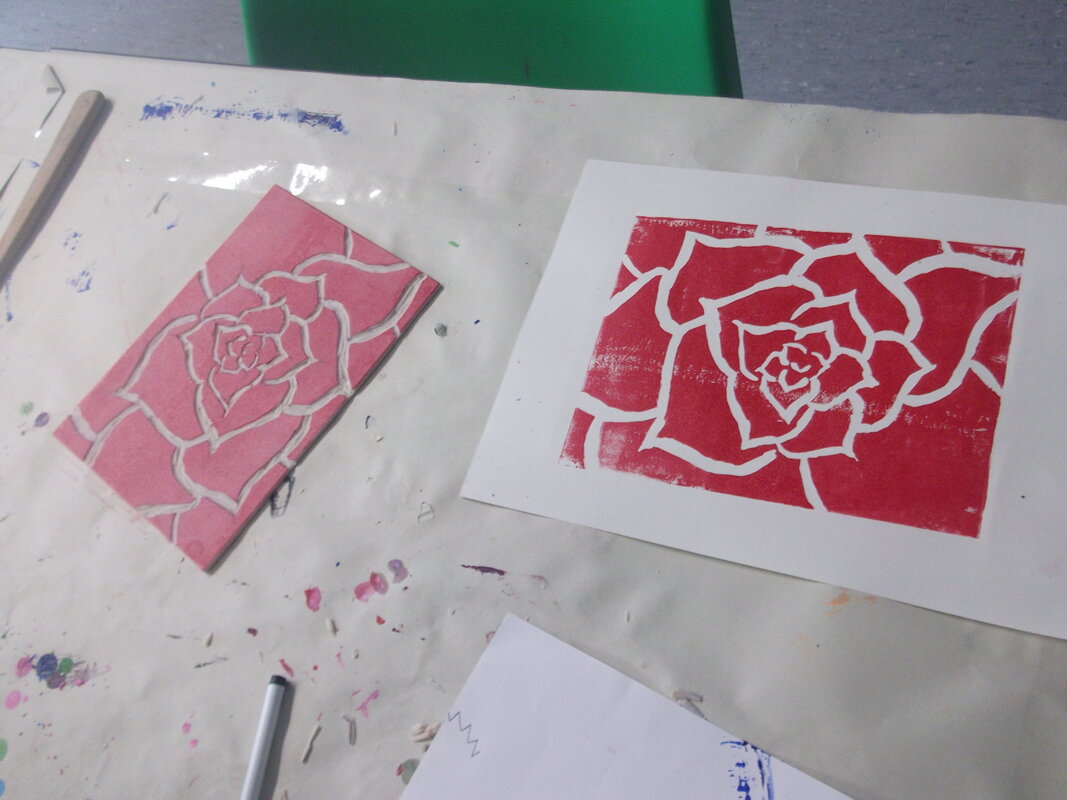 UCA has recently offered to fund a second qualification in Art for students from Dover. This is an exciting and rare opportunity that will allow students to partake in a series of workshops, broadening their experiences and enhancing their skills.
During the Lino Printing workshop artist Emily Rose Parris shared her story about being an art. She explained what her work represents and how she set-up her independent art business. Emily introduced the students to the Lino Printing process, showing examples of prints and demonstrating how to achieve a quality outcome and then supported them as they produced their very first Lino Print.
The workshop focussed solely on print making and enabled the learners an opportunity to explore a new and exciting medium."