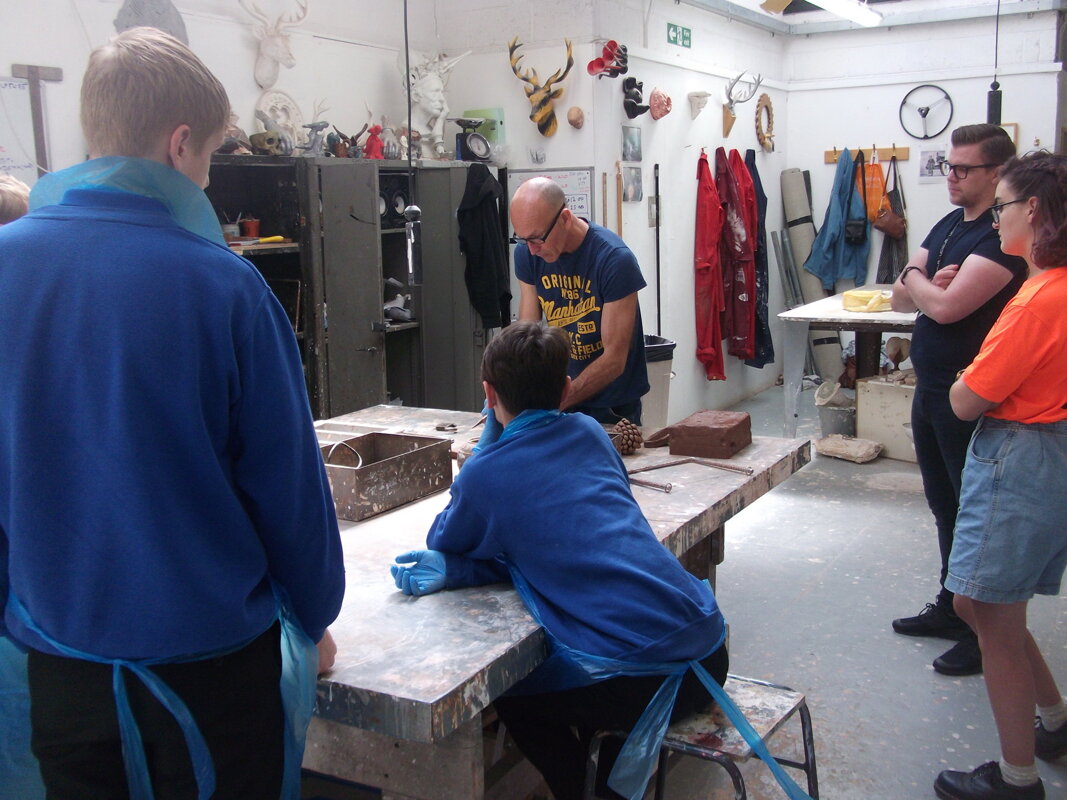 Students were invited to UCA in Canterbury to engage in a Plaster Casting workshop and tour the campus.
During the workshop students handled clay to make an original mould for their plaster cast. Although they had created clay outcomes prior, they had not used plaster before and were intrigued by the process. They each made a highly creative piece that reflects their enjoyment of the workshop.
Whilst touring the campus, the students were privileged to view work created by degree level students. Majority of the artwork on show was contemporary and lead to some interesting questions being asked. They discovered the variety of facilities available and the broad expanse of the art world and its many themes to be explored and experienced.
This was an eye-opening experience enjoyed by all that came."