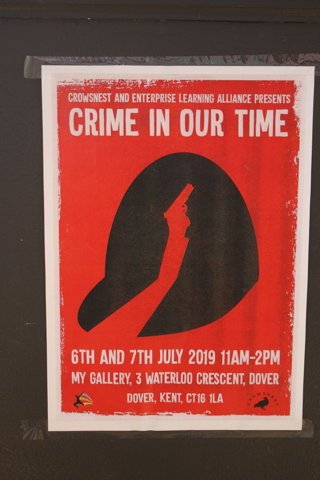 "'KS4 Art Exhibition: 'Crime in Our Time'
Crowsnest have been working in partnership with KS3 and 4 students from the Enterprise Learning Alliance to host an exhibition in support of the student's Art studies, held at My Gallery on Dover's seafront.

The students have planned and developed their work over a period time, during their allocated Art lessons, to produce unique outcomes that reflect their interests. They were very excited for the opportunity to showcase their artwork for the first time.
The exhibition was a huge success with members of the public visiting and making​ very positive remarks about the overall quality of the show and individual works."