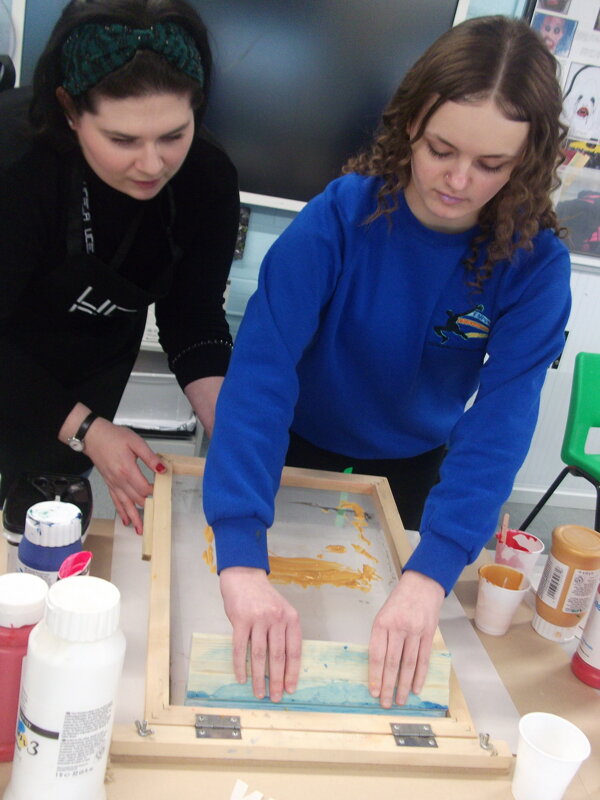 Artists and staff from the University for the Creative Arts (UCA) visited Southwood, in Deal to deliver a free Screen Printing workshop to our KS4 learners. During their visit, students were given a rare opportunity to experiment with a traditional printing technique, used to transfer original designs onto cartridge paper.
First the students created a design they wished to print. They then attached this design on a mesh screen, using masking tape. Once complete, the screen was placed on top of cartridge paper, then a line of paint was placed above the design. Using a 'Squeegee' they moved the paint down the surface of the mesh, resulting in paint transferring between the masked sections. Once complete, the screen was lifted to reveal a print.
It was an enjoyable experience. The students were privileged to experiment with this art form and interact with artists from the university.