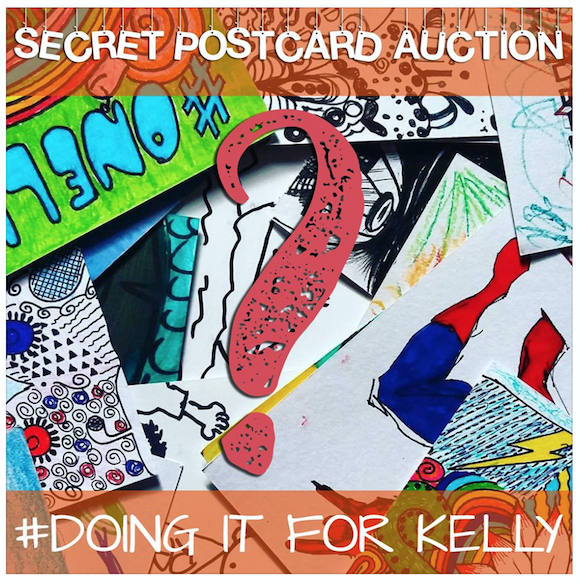 "The ELA was recently approached by 'My Gallery' a local art gallery in Dover that is supporting the Kelly Turner charity, in partnership with Crowsnest. The gallery recently advertised opportunities for schools to contribute to the fundraising, which some of our students responded quite positively to.
If you don't know, Kelly is 16 years old, from Dover, and was diagnosed with a rare form of Cancer; Desmoplastic Small Round Cell Tumour (DSRCT) in October 2015. In order to receive the treatment she needs, Kelly will have to travel to America, and therefore needs to raise around £1,000,000 to cover the cost. All money made through the gallery's fundraising events will be donated to Kelly Turner.
Some of our students contributed by decorating postcards and entering the finished works into the 'Secret Postcard Auction'. On the evening of the private view, there was an auction during which guests to the gallery had an opportunity to bid on a postcard of their choosing. Once the auction was over, the designers of the postcards were revealed.
Many people have contributed to the fundraising, including celebrity David Essex OBE, who alongside our students also decorated a postcard to be auctioned.
When I attended the private view, I experienced a great sense of pride. Not only have our students helped to fundraise for a good cause, but their artwork was praised and some even sold!
Here are some photos from the evening: