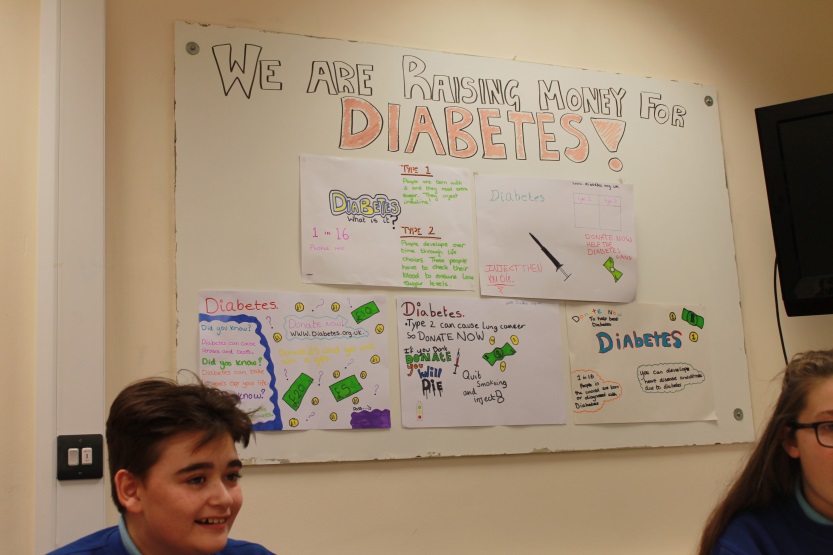 Project 15 decided to incorporate a fundraising activity for Diabetes with enrichment, so we could educate our student about Diabetes.
We began by having an informal discussion regarding what is the students understand of Diabetes and asked our students to make a poster.
The following enrichment lesson we compared 'healthy' and 'unhealthy' recipes for Pizza and what ingredients would make good alternatives.
On the last day we asked students and staff to bring in any money they could for Diabetes. During our Enrichment lesson the pupils created their own pizza and cooked in the school oven.
We raised £15.50 for Diabetes and hopefully helped everyone in Project 15 make more healthy food options in the future!